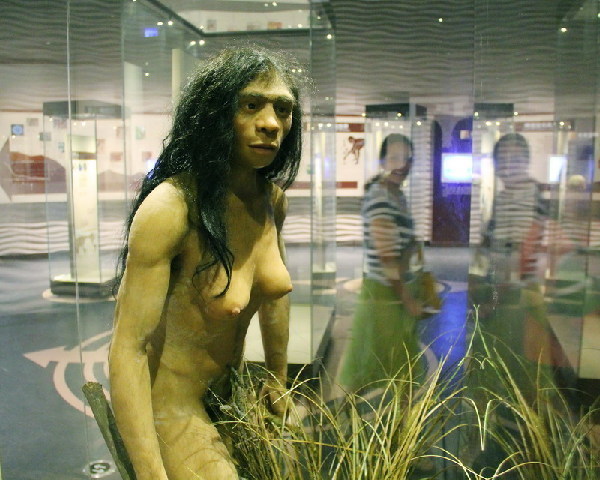 1/6. Una figura femenina del "Hombre de de Nanjing".
Con la apertura del Museo Nanjing Tangshan de Fósiles de Homo Erectus, los visitantes tendrán la oportunidad de apreciar receaciones de seres humanos prehistóricos y muestra de fósiles de hace más de 600.000 años.
En 1993, cráneos masculinos y femeninos del "Hombre de Nanjing", una subespecie de Homo Erectus, fueron descubiertos en la cueva Tangshan, cerca de Nanjing.
El museo envió el cráneo a Beijing para ser examinado. Los paleontólogos coincidieron en que se trataba del cráneo de una mujer. [...]
spanish.peopledaily.com
Link 2:
A 600,000-year-old beauty! Homo Erectus Fossil Site Museum in Nanjing welcomes visitors.
With the opening of Nanjing Tangshan Homo Erectus Fossil Museum on August 11, a wax statue of a female Homo erectus attracted numerous visitors to see what a prehistoric beauty from 600,000 years ago might have looked like...