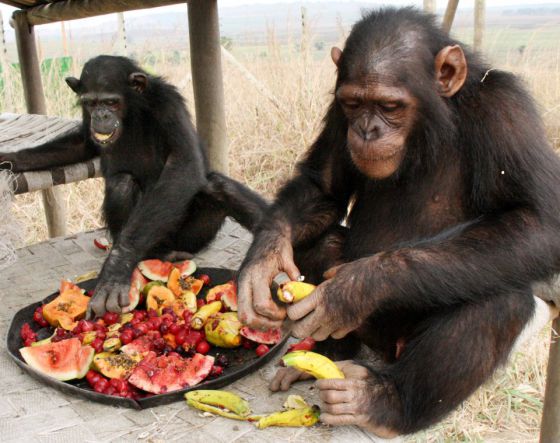 Jane Goodall Institute
Una enzima que metaboliza el etanol de frutos casi podridos se activó cuando el ancestro común de hombres, gorilas y chimpancés bajó de los árboles
,
según un estudio
Hace unos 10 millones de años, el linaje de primates de los que proceden los humanos ya tomaba alcohol. Un estudio de paleogenética ha hecho un viaje en el tiempo para encontrar el momento que una de las enzimas que metaboliza el etanol de las frutas se activó. Ocurrió en la época en que el ancestro común de hombres, gorilas y chimpancés bajó de los árboles. La fruta caída, casi podrida, pudo ser el sostén de aquellos primeros hominoideos que caminaban por el suelo. [...]
elpais.com
/
Link 2
(B&W2)
Origins of Human Alcohol Consumption Revealed
Human ancestors may have begun evolving the knack for consuming alcohol about 10 million years ago, long before modern humans began brewing booze, researchers say...