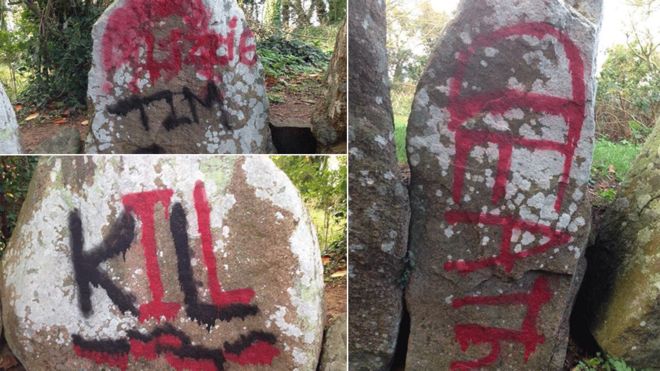 Vandals who wrote "kill" and "die" on an ancient monument in Jersey apologised after a heritage group posted pictures on Facebook.
The Mont Ubé Dolmen, a Neolithic passage grave, was originally built about 3,500 BC and 2,800 BC.
Societe Jersiaise posted the photos on Saturday and soon "had a very brave admission" from those responsible.
Jersey Police said it had received a formal complaint and would be investigating.
Archaeologist Robert Waterhouse said dozens had come forward to offer help in removing the paint.
He said: "It was absolutely wonderful to find so many messages of support; we are rather touched by it. [...]
BBC News