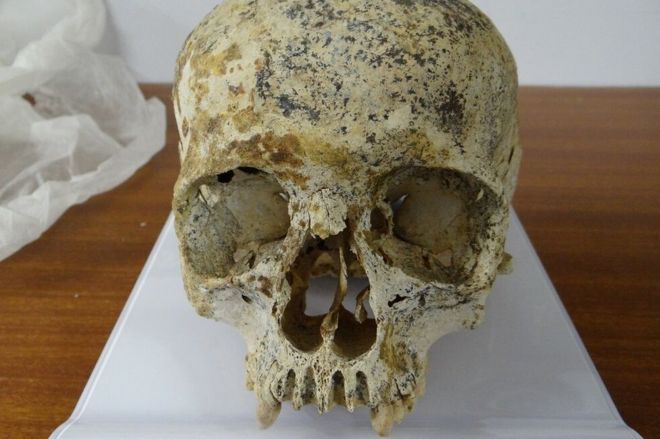 1/5.
An archaeologist hopes to gain new insights into the life of a young woman who died more than 3,700 years ago
.
The woman's bones, including a skull and teeth, were discovered at Achavanich in Caithness in 1987.
Unusually, she was buried in a pit dug into solid rock and her skull is an abnormal shape which some suggest was done deliberately using bindings.
Maya Hoole believes advances in technology could reveal more about the remains known as "Ava".
Since the discovery and archaeological dig almost 30 years ago, plans of the site that were drawn by local authority archaeologists have been lost. Ms Hoole believes Ava's story has become largely forgotten.
The archaeologist has set up a website dedicated to new research
on the bones, a decorated beaker buried with the woman and the Middle Bronze Age burial site, which lies close to the A9 between Latheron and Thurso. [...]
BBC News