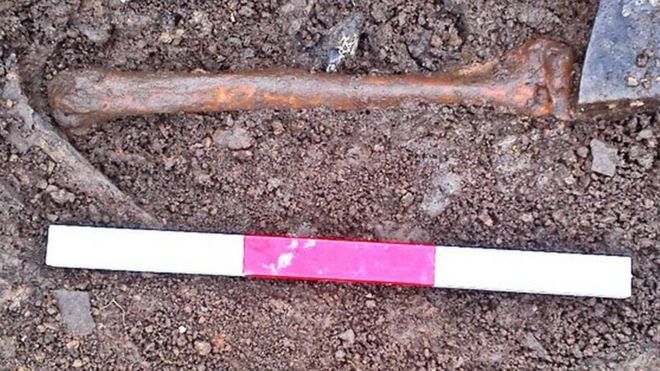 1/7.

UHI Archaeology Institute
A human arm bone has been uncovered during an archaeological excavation of Neolithic buildings at Ness of Brodgar on Orkney.
Archaeologists believe the bone was deliberately placed and could possibly be the remains of a respected original founder of the large complex.
They added that there could be more bones still to be found.
The University of the Highlands and Islands Archaeology Institute is leading the dig.
Site director Nick Card said the bone was an important and exciting find. [...]
BBC News
/
Link 2
(
The Ness of Brodgar Excavations).