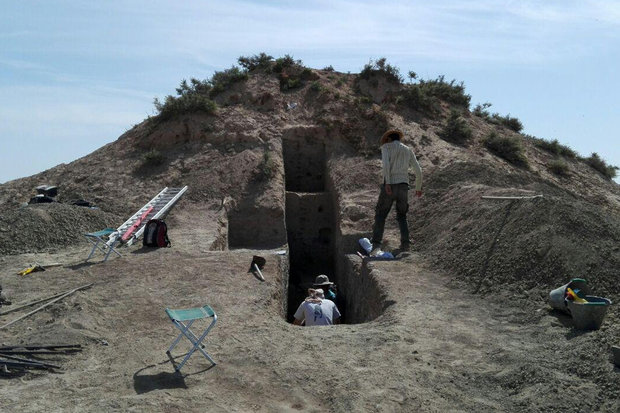 The second season of archaeological excavations has indicated Mirak Paleolithic site had been settled far beyond the date speculated.
Mr. Hamed Vahdati Nasab who leads the expedition to Mirak site in Semnan desert province said that a joint expedition of Iranian and French archaeologists had found geological evidence that the settlement in Mirak had been older than it was assumed before. "The expedition's minerology group identified the source of the raw material probably used by the settled people in an area 2km southeast of the site; the geological evidence shows that the source of the material for Paleolithic toolmaking workshops had been washed out from mountains of the northern side of Semnan and was imbedded in the river, where the Paleolithic man found and used," he detailed.
Vahati Nasab, who is also Associate Professor in Tarbiat Modarres University, told Mehr News local correspondent on Thursday that the group also traced the cultural deposits of human activity around Hill No. 8; "we found that the hill investigated in modern times as No. 8, had been, during Paleolithic era, a lower embankment in a shallow and wide lagoon; the first season of excavations dated the lower strata of the open site as belonging to 40,000 years ago, while the present estimations identifies the age as going deeper in history to 63,000 years," he concluded.
Mehr News Agency
/
Link 2