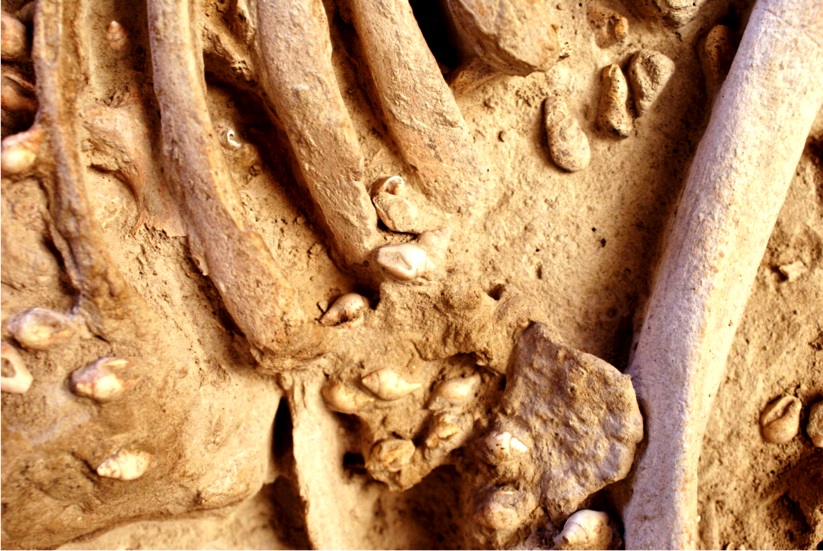 1/2. The seashells that adorned the garment of the Stone Age man have been preserved for nearly 7,000 years. Aurélie Zemour
The ornate burial garment was decorated with sea shells and the teeth of red deer.
In the first study of its kind, archaeologists have identified the garment a body was buried in between 4950 and 4800 BCE in the Mediterranean, discovering details down to the embroidered design of seashells lining the jacket.
The body, belonging to an adult man between 20 and 50 years old and estimated to be 1.67 metres (about 5'5") tall, was buried in the 5th Millennium BCE in Avignon, southern France. The grave was first excavated in the 1970s, but has now gone through modern laboratory scrutiny to reveal the nature of the clothes the man was buried in, according to
a paper published in the Journal of Field Archaeology
.
Shells and teeth
The garment had sophisticated embroidery, with 158 conical seashells – of the species Columbella rustica – arranged in lines on what was thought to be a jacket or tunic. They are arranged in patterns, either all pointing up, all pointing down, or alternating in pairs. [...]
ibtimes.co.uk