A neolithic arrowhead found during the construction of Dunragit bypass. Picture: Transport Scotland
AN IRON Age village along with a host of ancient artefacts including tools and jewellery have been discovered on a construction site of a new bypass for a Scottish town.
The treasure trove unearthed during the building of the £17 million A75 Dunragit bypass in Wigtownshire sheds new light on land use and settlement in the area over the past 9,000 years.
The discoveries include a rare and complete 130-piece jet bead necklace dating about 2000BC – the first of its kind ever discovered in south-west Scotland.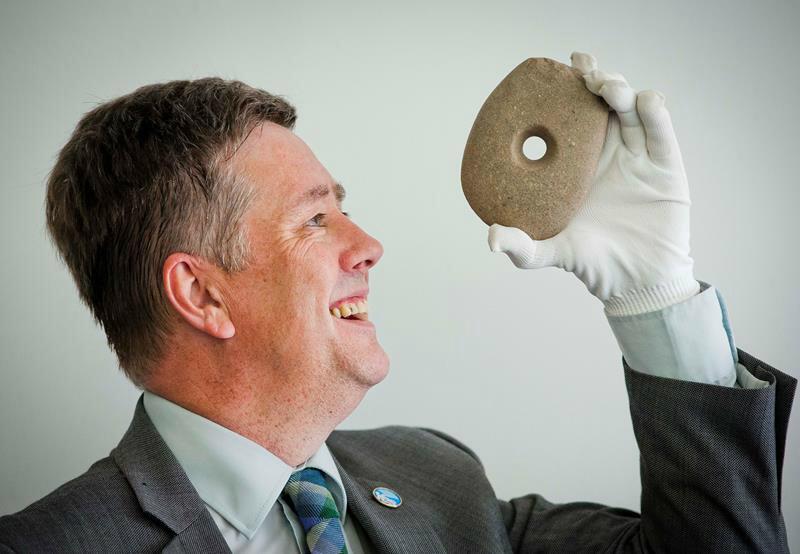 Transport Minister Keith Brown MSP unveils archaeological finds from A75 Bypass pic.twitter.com/6r22TfqVCi
Other finds include an Iron Age village, a Romano-British brooch, a Bronze Age cemetery complex, cremation urns and pottery fragments.
There are also early Neolithic flint tools, including a flint arrowhead, and more than 13,500 Mesolithic flints. [...]
scotsman.com/
vía
archaeology.org
/ /
Link 2
Neolithic/Bronze Age Jet Necklace recovered from one of the cemetery burials at Dunragit © GUARD Archaeology Ltd