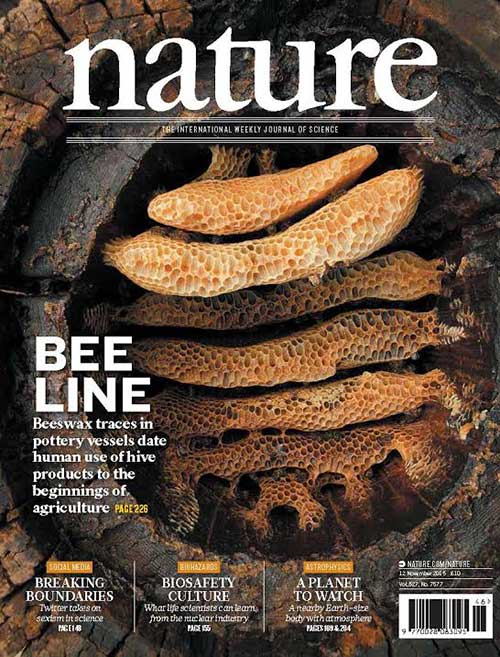 Humans have been exploiting bees as far back as the Stone Age, according to new research from the University of Bristol published in Nature today.
Previous evidence from prehistoric rock art is inferred to show honey hunters and Pharaonic Egyptian murals show early scenes of beekeeping. However, the close association between early farmers and the honeybee remained uncertain.
This study
has gathered together evidence for the presence of beeswax in the pottery vessels of the first farmers of Europe by investigating chemical components trapped in the clay fabric of more than 6,000 potsherds from over 150 Old World archaeological sites.
The distinctive chemical 'fingerprint' of beeswax was detected at multiple Neolithic sites across Europe indicating just how widespread the association between humans and honeybees was in prehistoric times. For example, beeswax was detected in cooking pots from an archaeological site in Turkey, dating to the seventh millennium BC – the oldest evidence yet for the use of bee products by Neolithic farmers. [...]
Bristol University
Actualización
:
Fijan en Anatolia en el 7000 AC los primeros usos humanos de la cera de abeja

— Noticias de la Ciencia y la Tecnología
/
Link 2
¿Cuándo y dónde surgió el interés por las abejas? Nature acaba de publicar el artículo Widespread Exploitation of the Honeybee by Early Neolithic Farmers, elaborado por un grupo internacional en el que participan dos investigadores de la UPV/EHU (España), que fija en el 7000 AC en la península turca de Anatolia los primeros usos de cera...