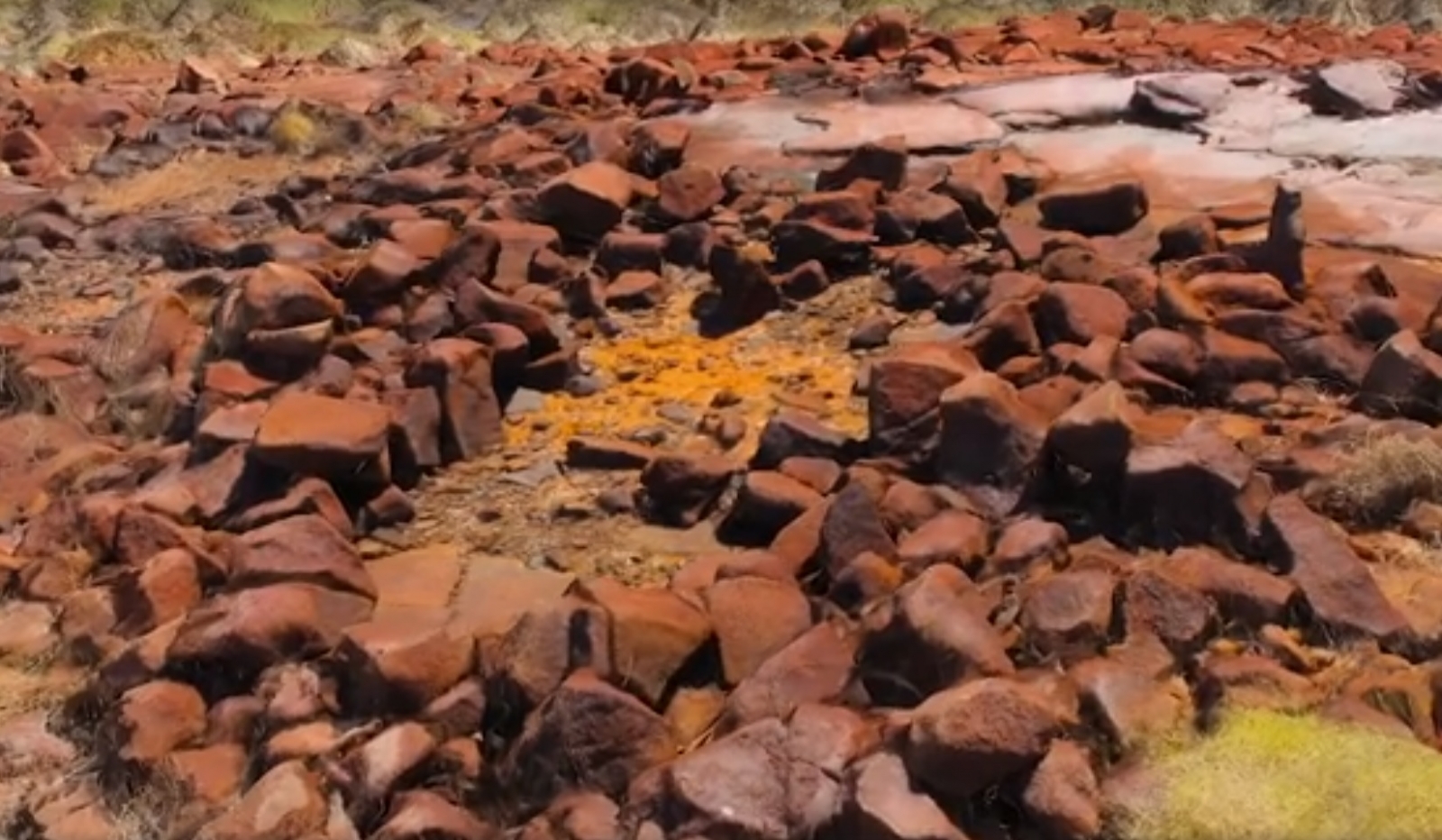 A stone settlement discovered on Dampier Archipelago. University of Western Australia
Circular foundations excavated on Rosemary Island date to the end of the last ice age – a time of 'environmental stress' for the Indigenous inhabitants
Archeologists working on the Dampier archipelago off Australia's north-west coast have found evidence of stone houses dating back 9,000 years – to the end of the last ice age – building the case for the area to get a world heritage listing.
Circular stone foundations were discovered in a cave floor on Rosemary Island, the outermost of 42 islands that make up the archipelago. The islands and the nearby Burrup peninsula are known as Murujuga – a word meaning "hip bones sticking out" – in the language of the Ngarluma people.
Prof Jo Mcdonald, director of the
Centre for Rock Art Research
and Management at the University of Western Australia
, said the excavations showed occupation was maintained throughout the ice age and the period of rapid sea level rise that followed.
Around 8,000 years ago, it would have been on the coast," McDonald told Guardian Australia. "This is the time that the islands were starting to be cut off and it's a time when people were starting to rearrange themselves." [...]
The Guardian
/
Link 2
Vídeo
:
Discovery puts people on the Dampier Archipelago before the last Ice Age - The University of Western Australia
Ver en
PaleoVídeos
> L.R.2.11. nº 9.